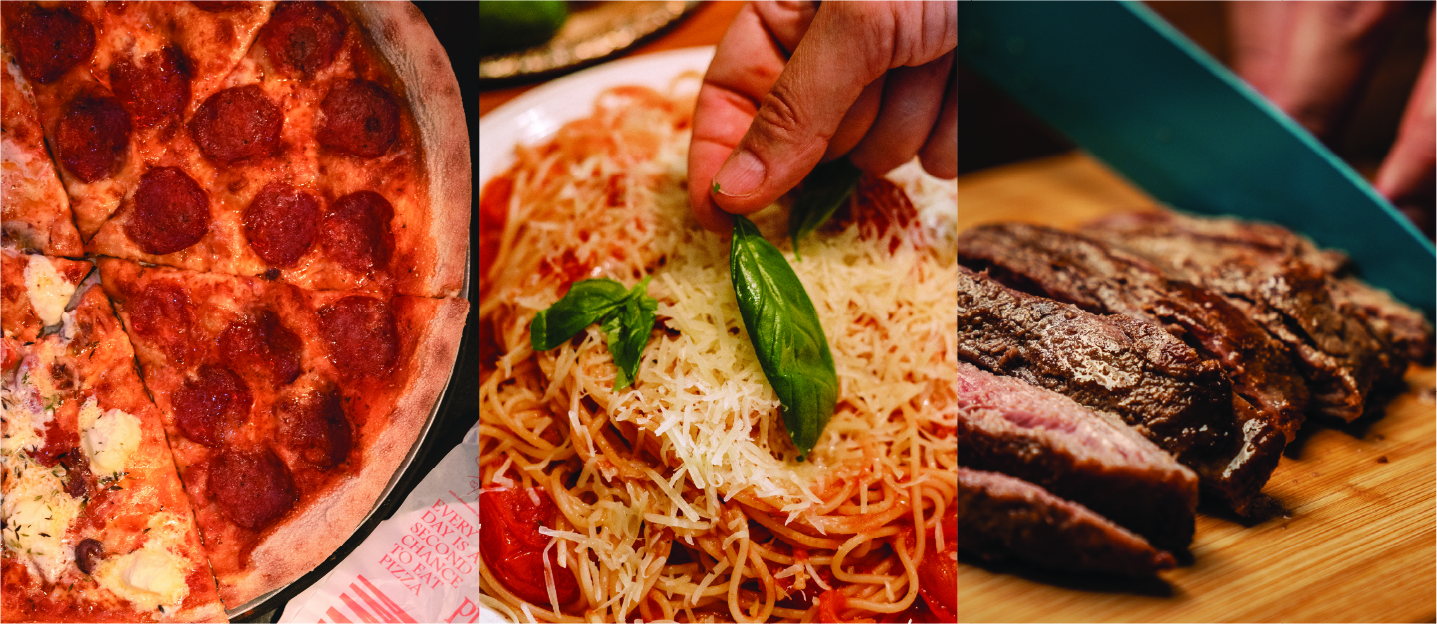 Serving Apollo Beach for Over 20 Years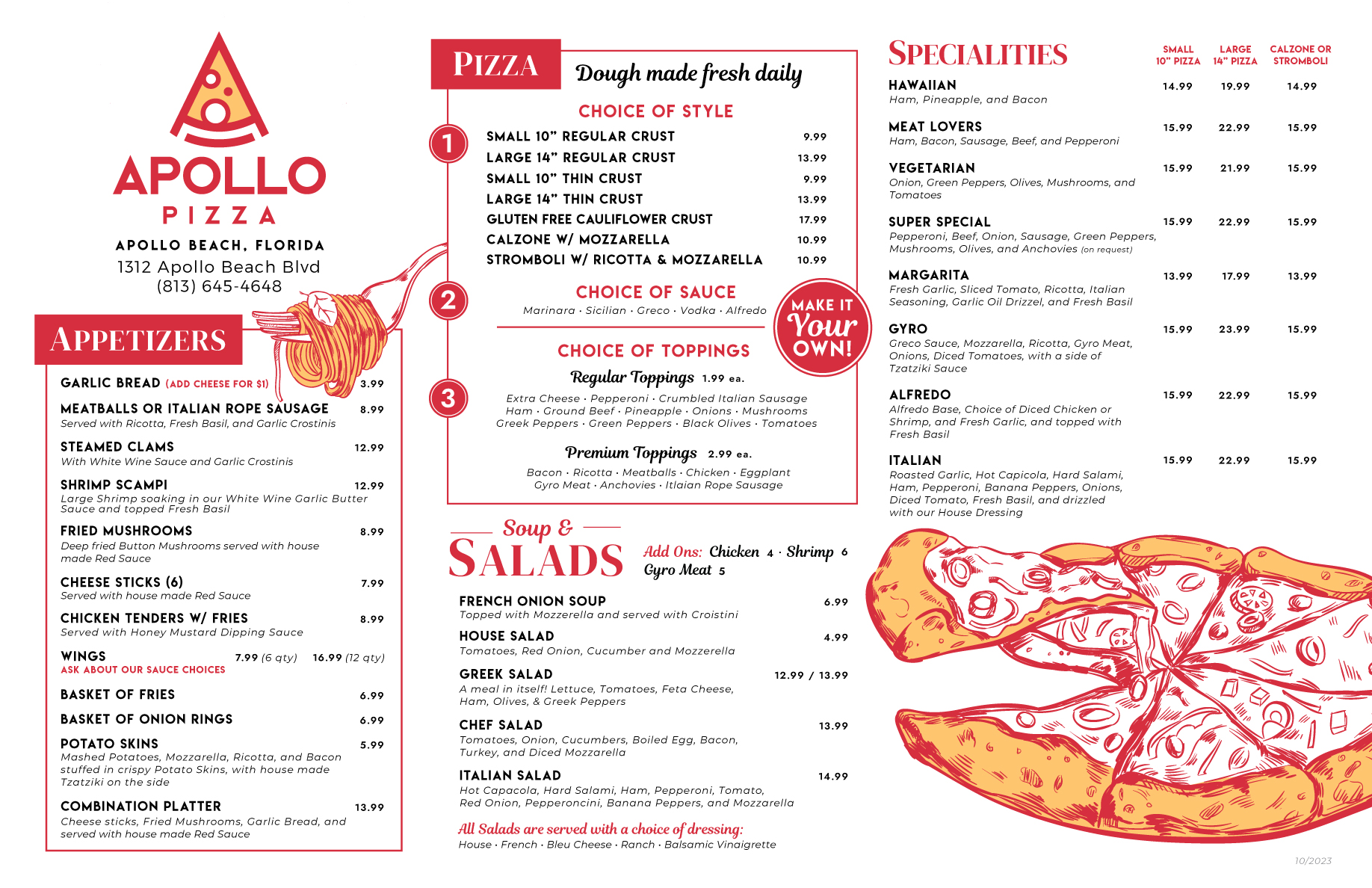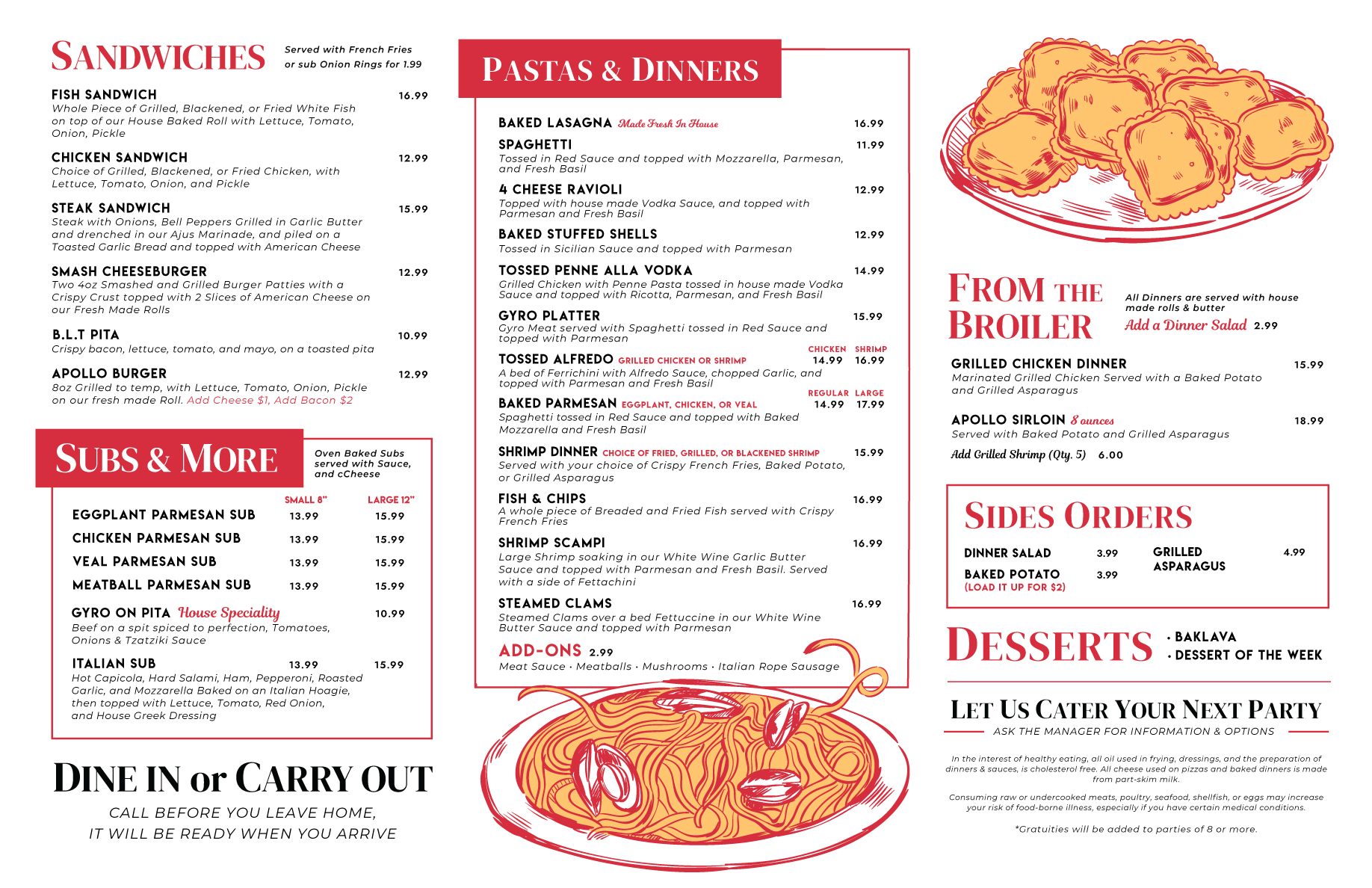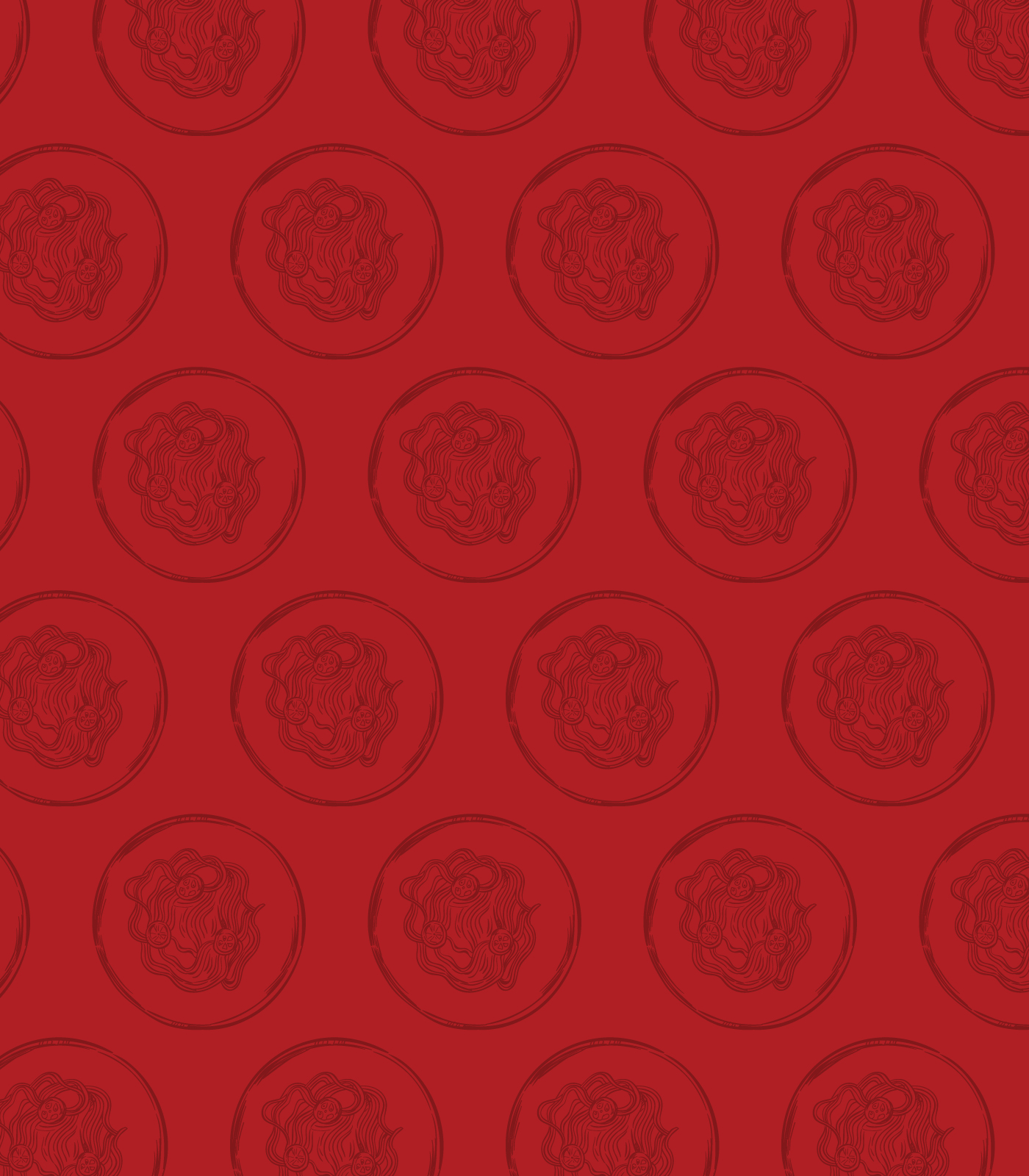 We feature new Chef Specials every day!
Send us an email to learn more.
Apollo Pizza Entertainment
Stay tuned for our updated live performances and entertainment schedule coming soon!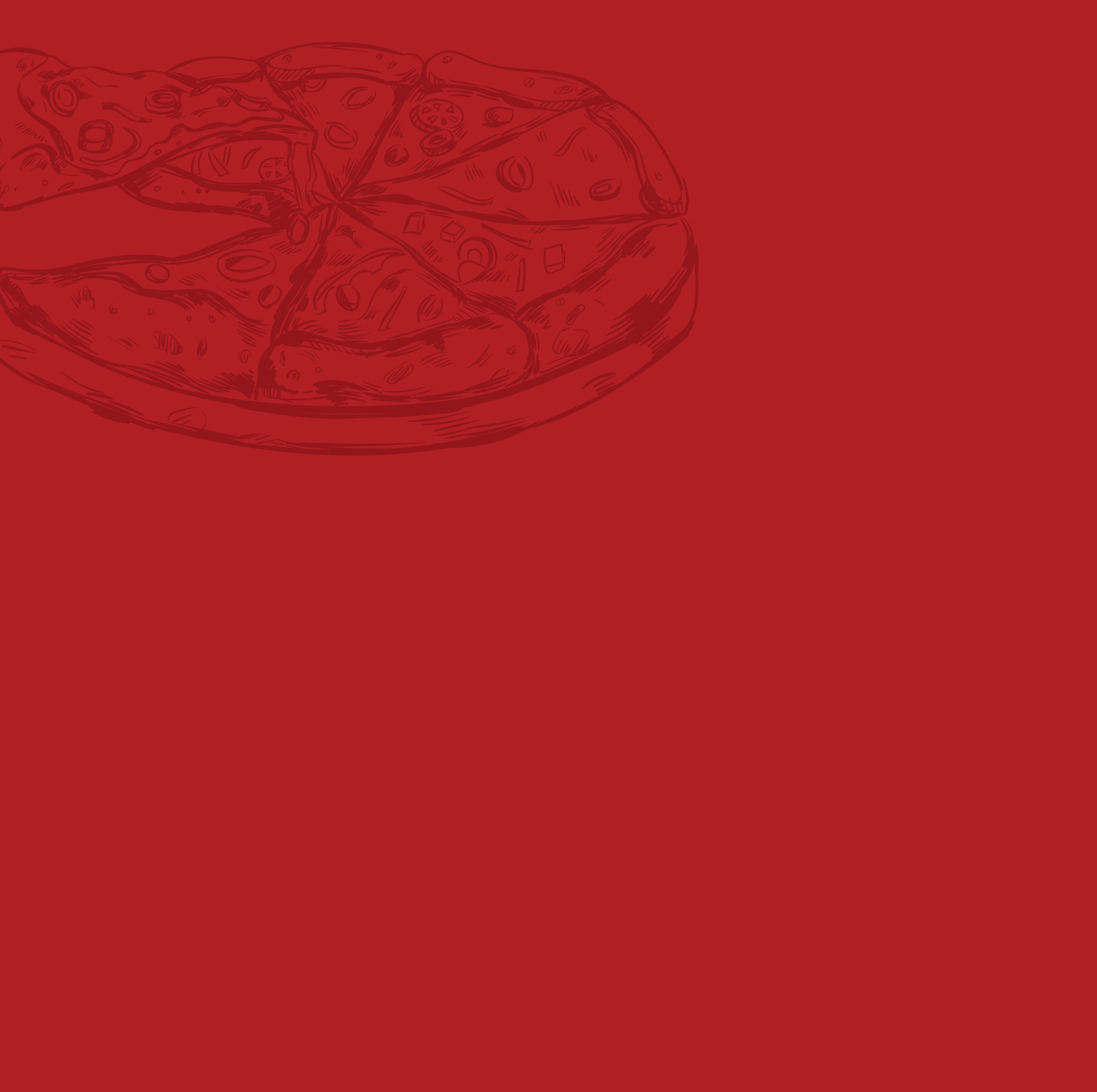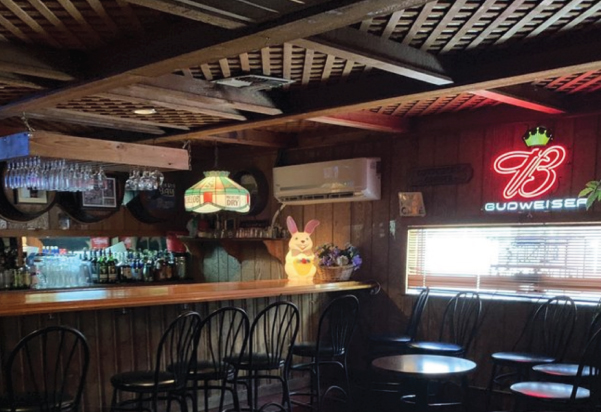 Late in 1958, Mr. Steve Dendrinos migrated to the United States from The suburb of Pagrati, Athens Greece. He joined his Father already In Canton Ohio. Mr. Dendrinos attended McKinley High school and later Kent State University. After several Jobs eventually he was transferred to Florida by a major finance chain which after 1 year asked him to return to Ohio. Mr. Dendrinos and his Family had decided Florida was their home, so he left the Company and joined a local independent Bank as a loan officer.

He subsequently met a group of brothers from Connecticut desiring to expand a Pizza business they already had. The group became great friends and the ABC Pizza chain was born. Mr. Dendrinos Joined the Fotopoulos Brothers in 1974 and eventually opened the successful Spiros Pizza House (Named for His Favorite Uncle) One of his ventures was ABC Pizza in Bartow.

Mr. Nick Egarhos migrated to the United States in 1976 and attended St. Leo College and later The University of Tampa. Spiros, located next to the University of Tampa, Mr. Dendrinos and Mr. Egarhos became acquainted, and low and behold, they discovered that both grew up in the same neighborhood in Greece, went to the same grade school, had the same teachers, just 10 years apart which is their age difference.

Nick, after a successful career as a food and beverage director of the Ramada inn in Orlando, became the manager of ABC Pizza in Bartow and eventually, they acquired Alpha Pizza in 1989 and has been here ever since.

Alpha Pizza was actually an offshoot of ABC pizza which was begun by one of the Fotopoulos brothers and one of his managers. It has been in continuous operation since the late 70s, however, Dendrinos and Egarhos have expanded the menu and the seating considerably since its original inception.
© Copyright 2023 • Rights Reserved